KUCCPS Student Portal : Application Portal 2023-2024
KUCCPS Student Portal : Application Portal
KUCCPS Student Portal : KUCCPS Application Portal: KUCCPS Application Portal | KUCCPS Students Portal : KUCCPS Application Portal
The KUCCPS Students Portal : KUCCPS Application Portal  –  students.kuccps.net… Kenya Universities and Colleges Central Placement Service Portal | University of Nairobi Student Portal Login / Registration for the fresh and stale students.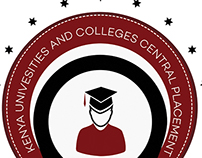 Kenya Universities and Colleges Central Placement Service Student Portal, KUCCPS Student Portal , KUCCPS Principal Portal, KUCCPS Institution Portal, KUCCPS kuccps.net…. See Full Detail Below…
The Authority of the Kenya Universities and Colleges Central Placement Service (KUCCPS) has enabled the student portal. The Online Portal is created for formal and prospective students of a University to create an account or log in to perform certain academic actions at ease e.g. Application to an institution, checking the list of courses offered by institutions, Checking Admission Status and so much more.
KUCCPS Students Portal : KUCCPS Application Portal  –  students.kuccps.net
You can visit and Access the KUCCPS Students Portal, KUCCPS Principal Portal, KUCCPS Institution Portal, KUCCPS kuccps.net using a computer or mobile via the following link:
1 KUCCPS Students Portal: http://students.kuccps.net/

2 KUCCPS Student Login Portal: http://students.kuccps.net/login/
3 KUCCPS Principal Portal: http://schools.kuccps.net/
4 KUCCPS Institution Portal: http://institutions.kuccps.net/
5 KUCCPS Official Website: http://www.kuccps.net/
The Kenya Universities and Colleges Central Placement Service or KUCCPS is the body responsible for placing Kenyan students in universities for the government sponsored programmes once the KCSE results are out.
KUCCPS students portal offers different services to students.
These includes revision of courses, application and registration, student login, KUCCPS application, results, admission list and inquiry as well as inter university transfer.
KUCCPS Registration
To make use of the KUCCPS portal, you first need to be logged in.
This means that you use the tab at the top most part of the website labelled login.
Once you click on it, type in your KCSE number. Type your exam year next then type your password.
Your initial password should be your birth certificate number or your KCPE index number.
KUCCPS Applications
For you to apply for KUCCPS courses;
Choose the KUCCPS student portal page and login. This is done by submitting your credentials on the login page. These will be your index number, year of registration, index number and password.
Once you log in you will be able to see all the courses under head titled programs on the menu section.
Compare clusters and points that you will indicate the courses you can take by how much you have scored.
Next input the 7 digit code for the course you desire to study.
Once this is done, click application or revision as your option.
Follow the prompts step by step after this to complete your application.
Once the placement of students that have attained the set cut off points for degree placement in public universities for that particular year is done, an aggregate grade is given.This then allows for students that did not make it to this point to apply for the diploma and certificate courses.
In case you did not make it to a degree program then you can revise and choose an appropriate diploma course you want.
Take note of the fact that you need to pay some money when applying for the first time or when applying for a revision.
First time applicants who had not applied in school will pay Ksh. 1500 and Ksh. 1000 for revisions.
To make payment, follow the following procedure:
Go to the M-PESA menu on your phone.
Choose the Pay Bill option.
Key in the Business no. which is 820201
Enter your 4 digits exam year which is then followed by the 11 digits

index number as the account number. e.g. 2018123456789

Put in the amount. Kshs 1000 – (revision fees and Kshs 1,500 -first time applicants)
Key in your M-PESA PIN
Complete by sending.
KUCCPS downloadsKUCCPS has a number of download options. Some of the resources to access include the principal's manual.
This is the guide that helps principals of schools apply for universities on behalf of their students.
The online portal is available for all school principals to apply for their students.
The other resources available for download include:
Degree requirements and programs
Degree programs cut offs and codes
Diploma programs codes
Craft/Artisan programs codes
Degree cluster points
Counties, districts and postal codes
Diploma requirements and programs
Certificate requirements and programsKUCCPS Contacts
ACK Gardens, 1st Ngong' Avenue, Upperhill Nairobi
Telephone : 020 5137400, 0723954927, 0734879662
Email : info@kuccps.ac.ke
P.O. Box 105166 – 00101, Nairobi.The KUCCPS portal is an excellent avenue for all students looking to join universities in Kenya for government sponsored programs.
KUCCPS Contact Details
ACK Gardens, 1st Ngong' Avenue, Upperhill Nairobi
Telephone : 0723954927, 0734879662
Email : info@kuccps.ac.ke
Website: kuccps.ac.ke
P. O. Box 105166 – 00101
:
1 Kenya Universities and Colleges Central Placement Admission Letters
2 Kenya Universities and Colleges Central Placement Courses
3 Kenya Universities and Colleges Central Placement Admission List
4 Kenya Universities and Colleges Central Placement Contacts
5 Kenya Universities and Colleges Central Placement Cluster Points
6 Kenya Universities and Colleges Central Placement Diploma Courses
7 Kenya Universities and Colleges Central Placement Intake
8 Kenya Universities and Colleges Central Placement Application Procedure
9 Kenya Universities and Colleges Central Placement Application Fee
10 Kenya Universities and Colleges Central Placement Bachelor Courses
11 Kenya Universities and Colleges Central Placement Cut Off Points
12 Kenya Universities and Colleges Central Placement Diploma Application
12 Kenya Universities and Colleges Central Placement Certificate Application
13 Kenya Universities and Colleges Central Placement Application Deadline
14 Kenya Universities and Colleges Central Placement Extension
15 Kenya Universities and Colleges Central Placement Huduma Centres
16 Kenya Universities and Colleges Central Placement eligibility
17 Kenya Universities and Colleges Central Placement Fee Structure
18 Kenya Universities and Colleges Central Placement First Revision For Candidates
19 Kenya Universities and Colleges Central Placement Second Revision For Candidates
Quick Links
1 Kenya Universities and Colleges Central Placement University First Revision of Courses
Kenya Universities and Colleges Central Placement University Second Revision of Courses
2 Kenya Universities and Colleges Central Placement Online Application and Intake
3 Kenya Universities and Colleges Central Placement Formula
4 Kenya Universities and Colleges Central Placement Government Sponsorship
5 Kenya Universities and Colleges Central Placement Helb Loan Application
6 Kenya Universities and Colleges Central Placement Inter University Transfer
7 Kenya Universities and Colleges Central Placement Institutions
8 Kenya Universities and Colleges Central Placement Intake Deadline
9 Kenya Universities and Colleges Central Placement Inter University Transfer Form
10 Kenya Universities and Colleges Central Placement January Intake
11 Kenya Universities and Colleges Central Placement May Intake
12 Kenya Universities and Colleges Central Placement Marketable Courses
13 Kenya Universities and Colleges Central Placement Mpesa Payment
14 Kenya Universities and Colleges Central Placement Online Application
15 Kenya Universities and Colleges Central Placement Online Application Deadline
16 Kenya Universities and Colleges Central Placement Paybill Number
17 Kenya Universities and Colleges Central Placement Placement Transaction Code Mpesa
18 Kenya Universities and Colleges Central Placement Late Application
19 Kenya Universities and Colleges Central Placement Admission Requirements
20 Kenya Universities and Colleges Central Placement Nursing Qualifications
21 Kenya Universities and Colleges Central Placement Registration Fee
22. KUCCPS Formula For Cluster Points Calculation
22. KUCCPS Government Sponsored Students 2023-2024
23. Kenya Universities and Colleges Central Placement TVET Application 2023-2024